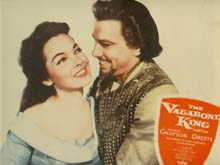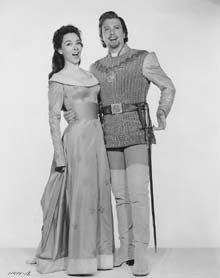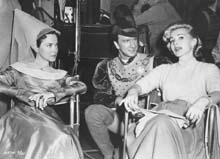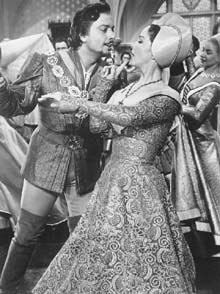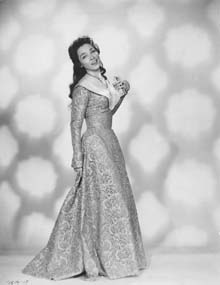 The Vagabond King
(1955)

Produced by
Pat Duggan

Directed by
Michael Curtiz

Based on the operetta by
Rudolf Friml

Cast
Kathryn Grayson . Catherine de Vaucelles
Oreste Kirkop . François Villon
Rita Moreno . Huguette
Cedric Hardwicke . Tristan
Walter Hampden . King Louis XI
Leslie Nielsen . Thilbault
William Prince . Rene
Jack Lord . Ferrebone
Billy Vine . Jacques
Harry McNaughton . Colin
Florence Sundstrom . Laughing Margot
Lucie Lancaster . Margaret
Raymond Bramley . The Scar
Gregory Morton . General Antoine De Chabannes
Richard Tone . Quicksilver
Ralph Sumpter . Bishop of Paris and Turin
G. Thomas Duggan . Burgundy
Gavin Gordon . Majordomo

Original Music by
Rudolf Friml, Victor Young

Cinematography by
Robert Burks





This movie is not
commercially available.